To tell stories and create experiences through architecture.
MISSION
To create innovative architecture that teaches, provokes, soothes and invigorates.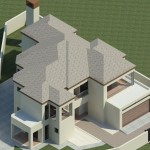 VALUES
Design Excellence – A large portion of our lives is spent experiencing architecture and thusarchitecture has a great influence on the quality of our lives. At DHQ House of architecture
we design buildings and spaces with this knowledge as one of our prominent driving
influences.
Innovation – Our commitment to continuous learning enables us to constantly improve on our past works.
Sustainability – We believe that the prosperity of future generation depends on our actions
today. That is why we are committed to designing sustainable architecture.
Integrity – We value trust, honesty and respect.
Legacy – We believe that the long term effects of our work should have a positive influence on future generations.